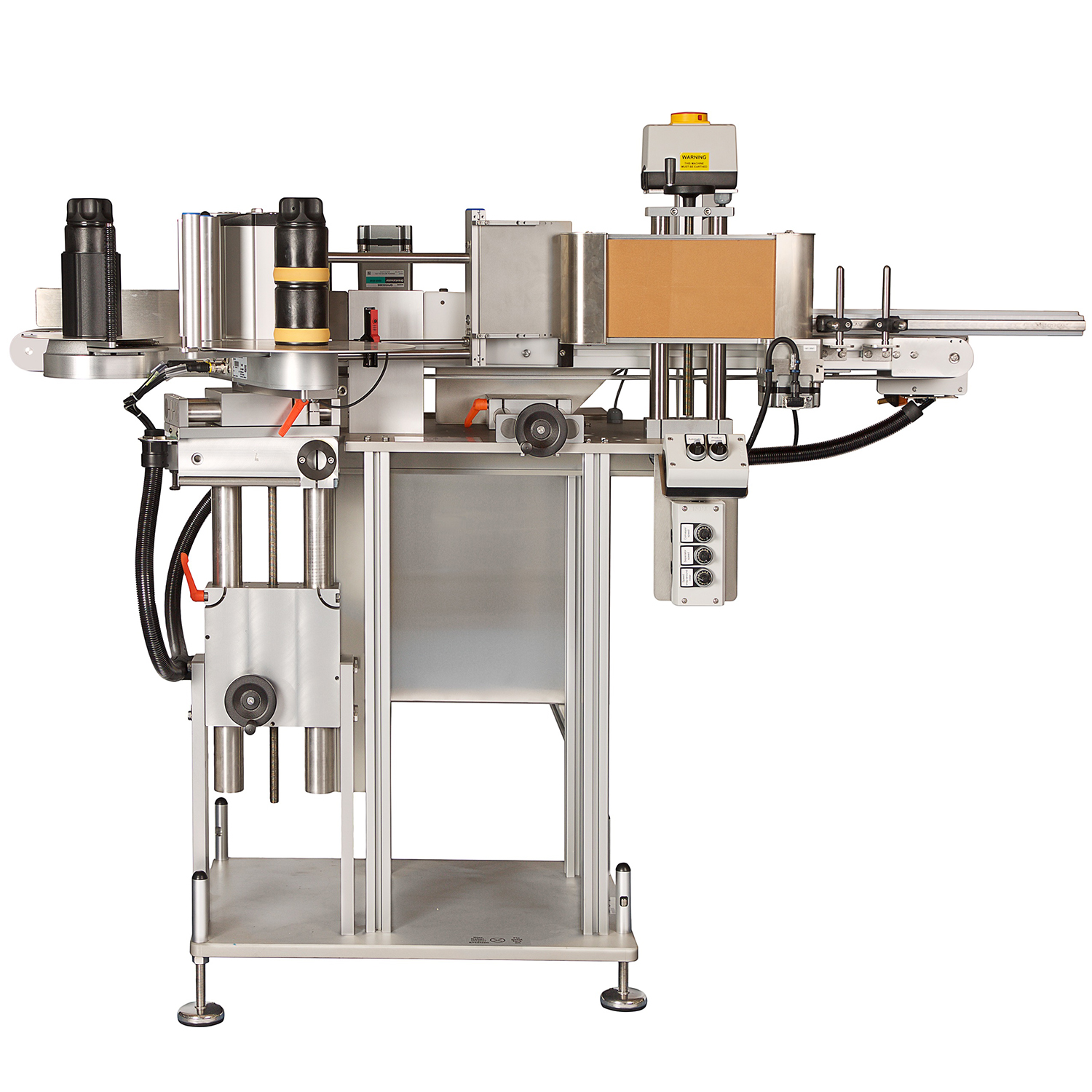 Herma 152CB Wraparound Labelling System
£18,375
Product Description
This machine is a bestseller: It focuses on the essentials, provides an extraordinary performance, and is quickly amortised. This is ensured by a high-performance applicator and a maintenance-friendly solution featuring a wrap-around belt and a counter pressure plate. If precision is required for especially tricky products, optional roller prism technology can be employed.
By choosing the new HERMA 500, you can expect top performance in every aspect. Highlights of this technological flagship include a touchscreen with an innovative menu navigation and state-of-the-art interfaces.
Featuring a wrap-around belt and a counter pressure plate, the machine is suitable for a very wide range of cylindrical products.
The 152C saves precious time. Most settings can be adjusted without tools.
Spiral misalignment is practically eliminated through the use of a roller prism. Even labelling in orientation is not a problem.
Printing units like hot-foil or thermal transfer printers can be easily integrated.
The 152C masters various mounting conditions and production environments. The conveyor belt is available with a width of 100 or 150 mm, at a length of 1,540 mm.