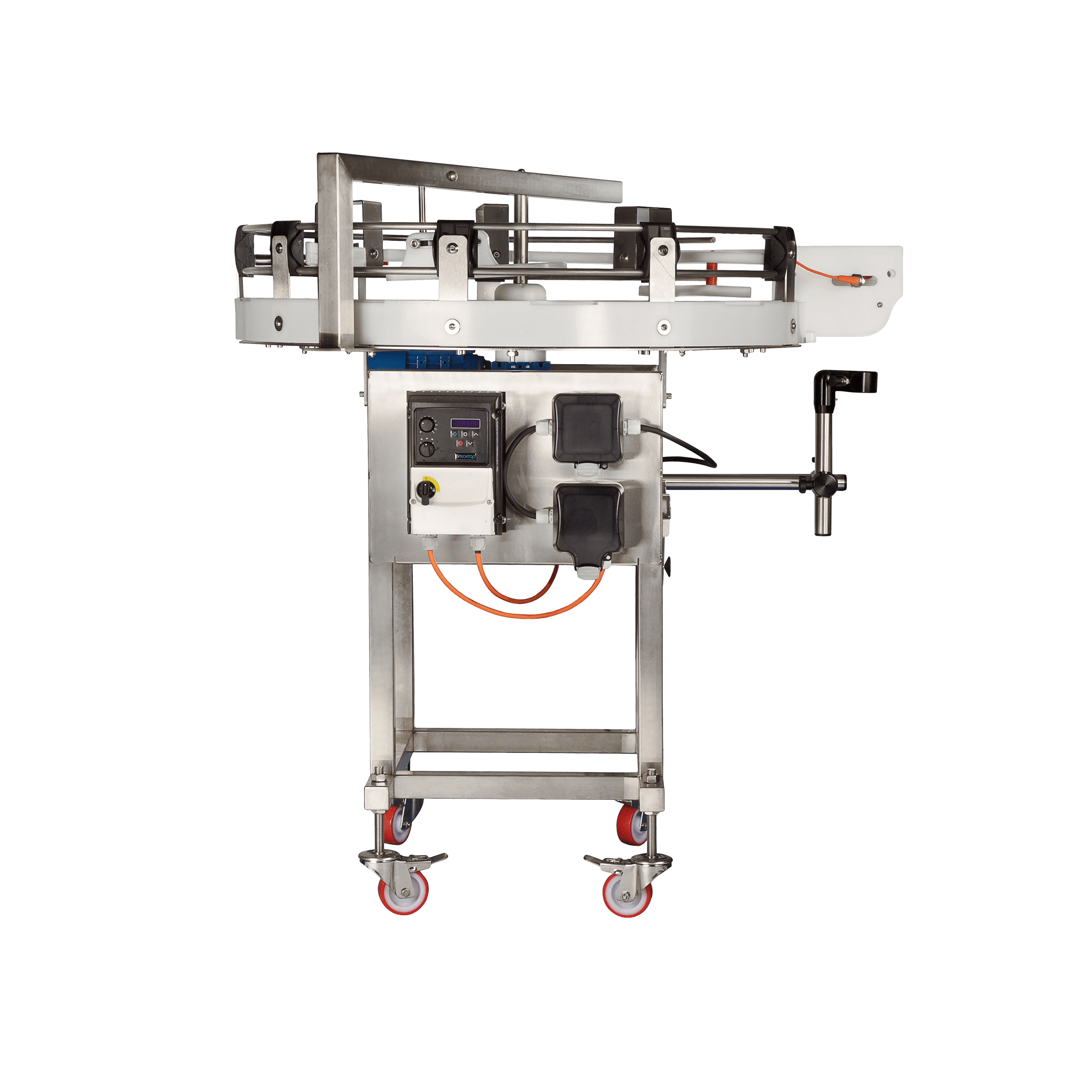 Rotary Infeed Table
£3,360
Product Description
900mm diameter table with variable speed, this will help you get better productivity from the canning line, automatically providing a consistent flow of cans.
This in feed holds 120 cans will help reduce the number of people needed to run the filling line. Electrical requirements 240volt 13amp, easy to connect to your current electricity supply.
It comes fitted with brackets and controls to hold a Linx 10 Date Coder. The enables you to connect the date coder and rotary table together without additional electrical supply and equipment.
£3,360 (set for one can diameter) Great value compared to other equipment available in the market. Additional can size requires adaptors at £300 each.